Here's one side of Hastings street, whereas on the other side you have this.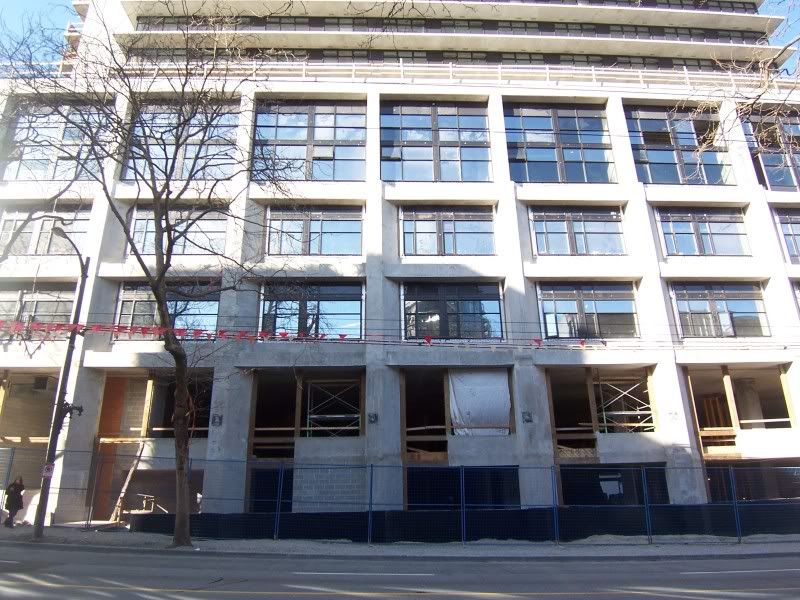 The developers are coming in on the slummier parts of Hastings. It's too close to Gas town and downtown to let it just stay the way it is. Just up the street you see
this
across from
this.
With that being said, I talked to someone who works as a social worker in Vancouver. Between the closing of a number of institutions for the mentally ill, and racism towards natives, it's really quite tragic how some of the people end up in the situations you see them in. That's not even to mention the youth on the streets, apparently one in five of the kids on the Vancouver streets were kicked out of their house for being gay. I just thought it would only be fair to offer some balance to my posts considering last post I wrote about the problems the business owners were struggling with. Obviously it's a big, complicated problem.
On the brighter side of things I found a
cool hot dog place
I want to try. And the
Ramen noodle joints
are top notch. Come out sometime and visit, I'll show you all the spots to get a great meal for under $10.